Johann Springer of Vienna has been one of the most influential and respected European gunmakers for 180 years, and you may be surprised to know that to this day, the company is still producing fine quality rifles and shotguns, waffen as they call it, and amazingly Christian Johann Springer runs the company, I would imagine that he is the great, great, grandson to Johann Springer.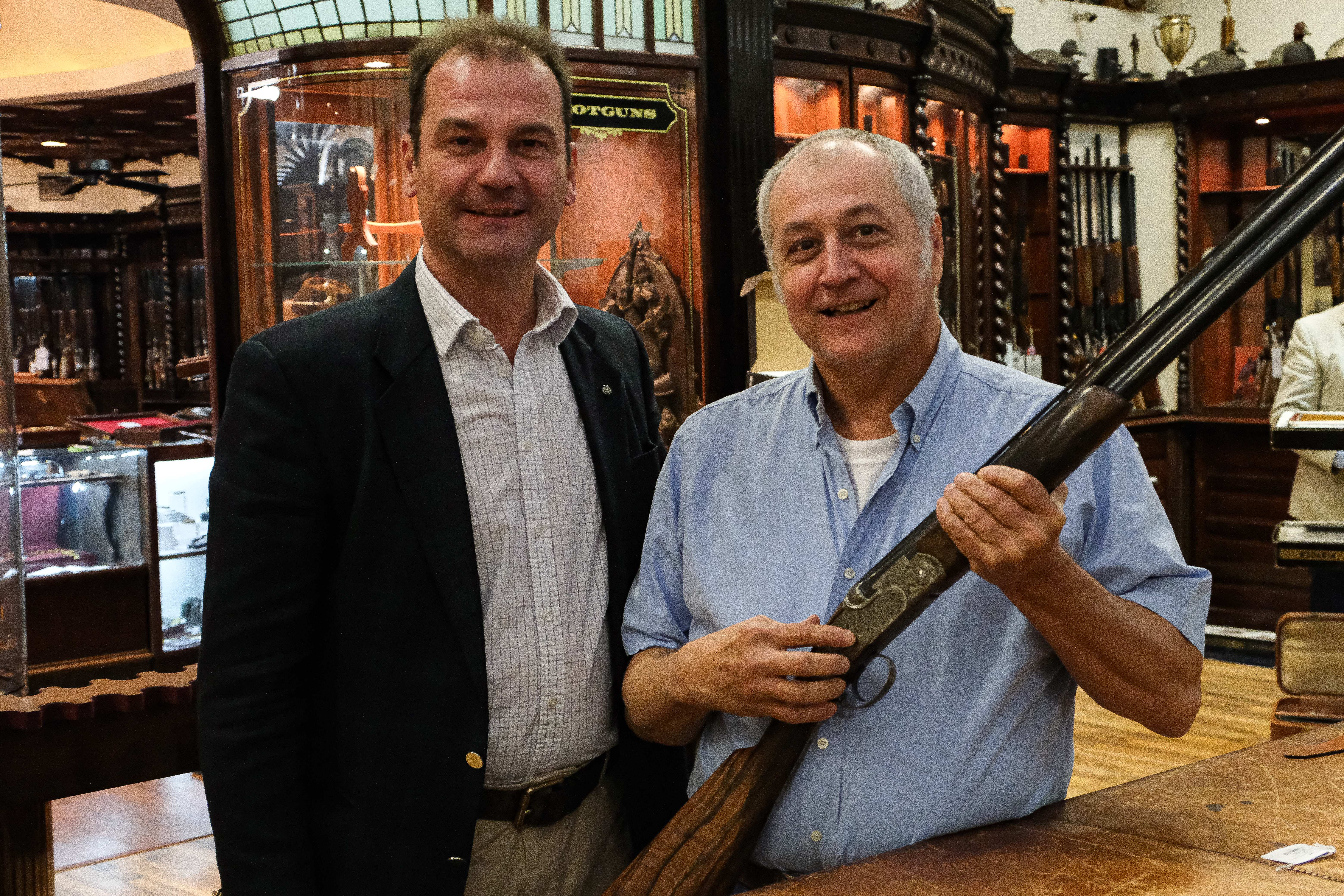 Whilst making "waffen" of various forms, the company has expanded into a full-service hunting agency that offers trips to former Prussian countries, Spain, and Africa. Additionally, this company is widely known for its first-class "waffen" auctions and its new high-technology indoor shooting and training center, which they call the shooting cinema.
Today, I was honored to receive Christian Johann Springer at Connecticut Shotgun and discuss our latest shotguns and rifle designs with him. After a tour of our factory, he was amazed at the full breadth and vastness of our manufacturing capabilities, such as the horizontal CNC milling equipment, EDM wire and die sink machines, as well as our workmen who are composed of stockmakers, gunsmiths, and ancillary craftsmen that are essential to the trade of high-grade gunmaking.
Furthermore, Herr Springer was very impressed with the A10 sidelock over-under shotgun that we produce. He stated that he knows of nowhere in Europe or England which a gun of this quality can be obtained, especially for under 18,000 euros. Perhaps he believes the closest gun would be the P. Beretta SO10, which costs 80,000 euros plus engraving.

After the plant tour and a filling lunch with pleasant conversation, it was with great interest that Herr Springer discussed his new rifle system based on the venerable Model 98 action with many improvements, including a very sophisticated coating system that is said to be a quantum leap in terms of surface finish, corrosion protection, and lubricity.

For more information on the Johann Springer company, visit www.springer-vienna.com